Wedding Dance Lessons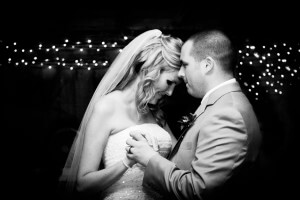 Wow your guests with your first dance by having wedding dance lessons! Your wedding dance is the time as you, the newly married couple, open the night for dancing. This tradition dates back to the opening of a gala ball, where the guests of honour would always open the nights dancing. This is why the tradition of not dancing until the Bride and Groom have had their dance exists. (See: Wikipedia)
Our leading DJ, Scott-e, is familiar with dancing and moving to music. Scott-e spent 14 years instructing group fitness classes at some of the leading fitness venues here in Perth, Western Australia. He also competed in Sport Aerobics at a state level. After retiring from the fitness industry, Scott-e embarked on dancing as a pastime. Proficient in Jive, Cha Cha, Waltz and Slow Rhythm, DJ Scott-e and his dance partner are the perfect dance instructors. DJ Scott-e has also competed in local dance competitions.
Your Wedding dance is important, you take to the floor with all your family and friends surrounding you. Why not make this part of the night stand out with a pre-choreographed routine. This routine can last for a the whole song or just a portion of the song. Your bridal party is also welcome to join in the lessons, this adds further show to the dance your bridal party will be following your steps.
It doesn't matter if you think you can't dance, a few lessons with DJ Scott-e and you will be dancing like Fred Astaire and Ginger Rogers. Talk to Scott-e and create the wow factor in your first dance!
How To Book
Simply fill out our contact form and we will be more than happy to provide you with some suggestions for your Wedding Dance.