Perth DJ Wedding Packages
Many people ask what is contained in our Perth DJ Wedding Packages. We have developed the ultimate DJ wedding package.
Your wedding is is a unique person, not every DJ is suitable as a Wedding DJ. Elite DJ's Perth, hand select all our DJ's to match a number of skills that we perceive to be important in  becoming an Elite DJ for your Wedding DJ Perth.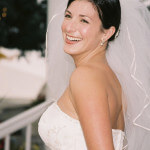 Our DJ's believe that weddings are not just another gig but a way for everyone to remember how fantastic your special day is. The one thing that everyone remembers about a wedding is not how nice the venue is, or how big the stretch limousine was (even though every aspect of your wedding is important), they remember how good or bad the entertainment was at your special day.
Elite DJ's Perth believe that our flare and passion along with your music tastes ensures this happens.
Our Lead DJ, Scott-e, personally oversees each wedding, ensuring that your wedding reception will run smoothly.
All DJs carry back up equipment, ensuring that if there is a technical hiccup (touch wood, it hasn't happened yet), your reception continues with minimal interruption.
Please feel free to read our clients  DJ reviews to see the service we offer.
What's Included In Your Perth Wedding DJ Package
Perth DJ Wedding Packages include the following:
6 Hours of entertainment.  This includes background music for pre dinner drinks, and over entree and mains.
Unlimited Pre Wedding Consultations – Our Wedding DJ will sit down with you and discuss all aspects of your wedding. This normally occurs 3 – 4 weeks before your special day.
Personal email from your Wedding DJ once you have booked and paid your deposit – Your Wedding DJ will always be available in the lead up to your wedding.
Use of Wireless Microphone – Our DJ's wireless microphones have a range of 50 metres. This means there is less chance of interference making it ideal for most venues.
Smartly Dressed Wedding DJ. At the very least your DJ will be wearing business attire when DJing at your reception. We believe in presentation.
Clean and well looked after equipment. We expect all DJ's to repair or replace their equipment if it is faulty or damaged.  Our DJ's test their equipment a few days prior to your wedding reception. This gives them time to repair any faults.
State of the art lighting and sound equipment.
Set up well before the reception starts.
MCing – All our DJs MC as well as DJing. Most other companies charge for this. We don't as we love MCing!
Additional Added Extras That Will Enhance Special Night
Elite DJ's Perth can also add the following to your packages if you require:
Live music – You have access to some of the finest musicians in Perth.  Including solo and duo acts.  All musicians follow our strict guidelines when performing for you.
Venues That Our DJs Have Performed At
Our wedding DJ's have performed many wedding receptions from Dunsborough to Yanchep and Rottnest.  Some of our favourite venues are: Perth Convention Centre, Mosman's Restaurant, The Boatshed South Perth,  Aristos Rottnest, Sandlalford Wines, just to name a few.
How To Book Your Perth Wedding DJ Package
Simply fill out the form below to see if your date is avaialble.
Elite DJs Perth look forward to being your Wedding DJ.