Elite DJ's Perth Birthday DJ Packages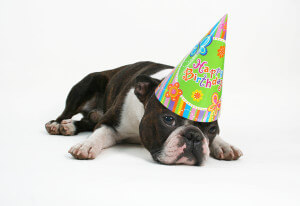 Whether it is a 18th, 21st, 30th, 40th or even a 70th birthday Elite DJ's Perth know how to get the party started.
Elite DJ's Perth have a wide range of Birthday DJ Packages for every budget. We can include a combination of live music with a choice of a solo performer, acoustic duo, or keyboardist with a vocalist along with Perth's leading Birthday DJs.
All packages include the following:
Early set up – Our performers and DJs get there before the guests arrive allowing enough time for full set up, sound checks. We also liaise with the venue staff and the host ensuring we have set up in the correct position. We can also set up in the morning and return at the start of the function if required.
Full lighting – All of Elite DJ's Perth Birthday packages come with full lighting that floods the floor with multicolours. All synced to the music playing. Elite DJ's Perth use the latest LED lighting, ensuring that the power drain is minimal. This also avoids the overheating of the older Par Can lights.
State of the Art equipment – Elite DJ's Perth believe that that as our business revolves around music, it should be palatable to the ears. You wont find our performs and DJ's setting up with old equipment that produces a flat sound. Elite DJ's Perth use the latest equipment giving a dynamic sound that is punchy, clean and pleasing to the ears.
Music knowledge – Elite DJ's Perth pride themselves on music knowledge. Our knowledge of music dates from the 1950's rock and roll era, right through the to the latest club hits. Elite DJ's Perth play the music you want to hear, if we don't have it in our collection, we can easily access your required music.
Pre Party consultation – Our DJs contact you in the lead up to the birthday party and discuss the order of events, music required and any special requests or tasks for the night.
MCing can be added if required. Our performers and DJs and experienced in talking in front of crowds. We recommend that a family member or friend MC as they can add that personal touch, but if you get stuck, Elite DJ's Perth are more that happy to help out.
Dance Floor – If your chosen venue doesn't have a dance floor Elite DJ's Perth have access to a hire company that can supply you with a dance floor. Please ask and we are more than happy to obtain a quote for you.
How to book
Simply fill out our contact form and we will get back to you to discuss your Birthday DJ package.
Elite DJ's Perth look forward to being your Birthday DJ.